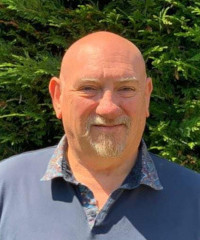 During a reading I will act as a messenger for loved ones who have passed over into the spirit world. This is in no way frightening; in fact I find it a privilege to commune with spirit. I always endeavour to give proof by passing on information that only the loved one could possibly know. Once the client has confirmed the proof that they have received, I am able to continue with the reading, giving messages that may be able to help and reassure the individual in the future. Readings usually last an hour, and are recorded so you can listen back at your leisure.
I never know what is going to be said during a reading, as sometimes it is just one person or several who come through to communicate. Spirit are very respectful about giving intimate information so as not to cause embarrassment; they often give me information in such a way that does not make sense to me, but the sitter knows exactly what they mean.Readings can be and often are very emotional in nature, but give great comfort and peace to the sitter. In the past I have given readings to more sceptical individuals, who have been very closed and guarded, but when proof has been given they have left with a completely different attitude and a more positive and open frame of mind.
People have readings for many different reasons; some arrive needing comfort and healing, whether that is because they are recently bereaved or currently facing difficulties in their lives. I can help with my spirit guides to make a difference to peoples' lives, to give them upliftment and guidance and that is why although tiring, my job is so fulfilling and rewarding.