Psychic Development Circle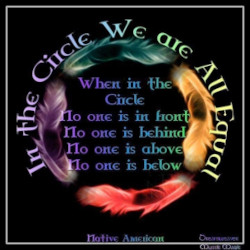 Sue and I teach a weekly Psychic Development Circle on a Wednesday evening from 7.00-9.00 p.m. (including refreshments and a friendly chat afterwards) from our home.
We have been running the circle since 2009, and it has ebbed and flowed naturally during this time with new people joining and leaving, although we still have some members who have been with us since the beginning.
The circle is for anyone wanting to explore and further their own spirituality and abilities, regardless of any previous experience.
We are passionate about helping people develop their spiritual abilities and nurturing the mediums of tomorrow. We are a very eclectic and friendly group where anyone is made welcome.
For further details please call Sue on 01952 582878 or 07875163863
These sessions are for seriously interested individuals only.