Sue Cook
Clinical Hypnotherapist & Psychotherapist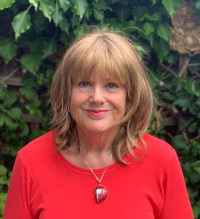 I am a fully qualified Professional Clinical Hypnotherapist and Psychotherapist.
My passion is empowering people to believe in themselves and live their best lives. I am a caring and empathetic person, and take a direct, tailored approach to helping each of my clients pursue their goals.
Over the years I have worked with clients of all ages, from all walks of life, to build their self-worth and confidence, allowing them to take control, whether that be relating to stress, anxiety or weight loss issues, with fantastic results.
I have the skills and knowledge to help you to recognise your own power. I can help you identify what is holding you back, and give you the tools and resources to be proactive in reaching your desired outcome, no matter how big or small.
I am a registered member of the General Hypnotherapy Register (GHR) and the General Hypnotherapy Standards Council (GHSC) and am therefore subject to their strict code of ethics, and fully insured.
Click here to contact Sue today to arrange a free consultation.
Contact Sue on