Spiritual Shows & Workshops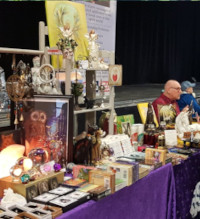 We are currently planning new dates for our Development Workshops and John's Stand Up shows.
We are really looking forward to a seeing all of our friends and clients at Mind Body & Spirit shows as soon as possible.
For further details please call Sue on 01952 582878 or 07875163863.
We post dates for each show and MBS on my Facebook page.
Take a look and give me a like! Click here for my Facebook page.