Healing Meets Hypnotherapy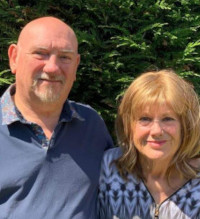 Sue and I now work together giving Healing and Hypnotherapy simultaneously. We love how the two go together so well, giving clients fabulous results using the power of Spiritual Healing and a tailor-made Hypnotherapy session.
We have had clients who have had relief from both physical pain and mental anguish. All sessions are personalised to each individual client's needs, and last approximately one and a half hours after a free telephone consultation.
Contact Sue on 01952 582878 or 07875163863 for an appointment.